Ecofor provides comprehensive archaeological and cultural heritage consulting services throughout British Columbia, Alberta, the Yukon, Nunavut, and the Northwest Territories. Our dedicated staff brings a broad range of archaeological experience from all across Canada. We also service Saskatchewan, New Brunswick, and Nova Scotia.
Ecofor serves a diverse set of clients, including private industry, developers, landowners, government agencies, First Nations, and Indigenous organizations. Our archaeologists work collaboratively with First Nations and Indigenous peoples in their traditional territories. We remain committed to building and fostering many strong working relationships in the areas that we operate.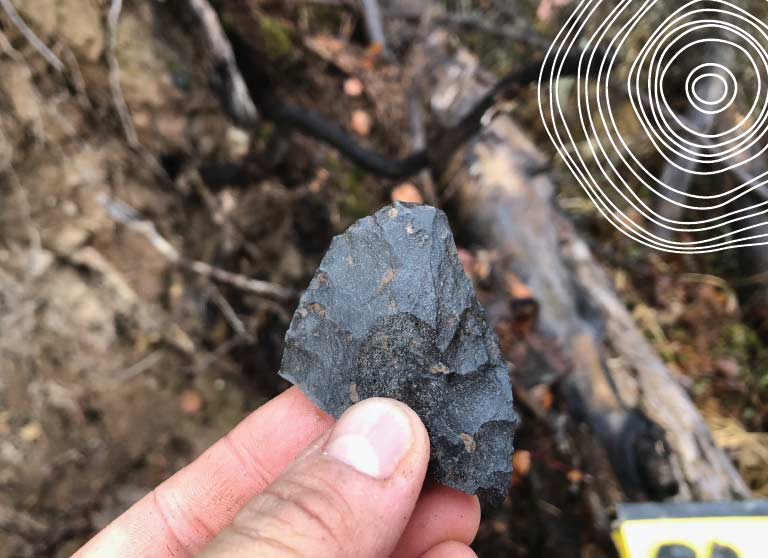 We help our clients balance growth and development with the preservation of our cultural resources. Our reputation is built on excellence through our commitment to deliver thorough, detailed, and reliable studies.
British Columbia
Archaeological Overview Assessments (AOA)
Archaeological Impact Assessments (AIA)
Preliminary Field Reconnaissance (PFR)
Excavation and Systematic Data Recovery (SDR)
Winter Archaeological Impact Assessments
Post Impact Assessments
Archaeological Information Forms (AIF)
Archaeology Branch and Oil and Gas Commission (OGC) Section 12.4 Site Alteration Permitting
Remote Access to Archaeological Data (RAAD) Searches
Culturally Modified Tree (CMT) Inventories
Chance Find Procedure Plans
Archaeological Construction Monitoring
Archaeological Potential Modelling
Laboratory Analysis
---
Alberta
Statements of Justification (SOJ)
Archaeological Historical Resource Impact Assessments (HRIA)
Paleontological Historical Resource Impact Assessments (HRIA)
Listing of Historic Resources Searches
Saskatchewan
Archaeological Historical Resource Impact Assessments (HRIA)
Paleontological Historical Resource Impact Assessments (HRIA)
New Brunswick and Nova Scotia
Archaeological Impact Assessments
---
The Yukon, Nunavut, and the Northwest Territories
Class 1 Permit Assessments
Class 2 Permit Assessments
Heritage Resource Overview Assessments (HROA)
Heritage Resource Impact Assessments (HRIA)
Archaeological Site Record Searches
Laboratory Analysis
Other Services
First Nations and Indigenous Consultation
Traditional Land Use Studies (TLU)
Traditional and Ecological Knowledge Studies (TEK)
Historic, Ethnographic, and Archival research
Cultural Heritage Inventories
Heritage Training Programs
Explore Our Other Services