Ecofor Consulting Ltd. is a natural and cultural resource management company with offices in British Columbia, the Yukon, Alberta, and Nova Scotia. Founded in 1996, Ecofor has steadily grown to meet the demands of our clients who include private industry, developers, landowners, government agencies, First Nations, and Indigenous organizations.
Our team of professional and technical staff provide expertise in a broad range of disciplines in the biological, environmental, and social sciences. We specialize in fisheries, wildlife, aquatic and terrestrial resources, environmental management, archaeology and cultural resources, land use planning, ground penetrating radar, and forestry.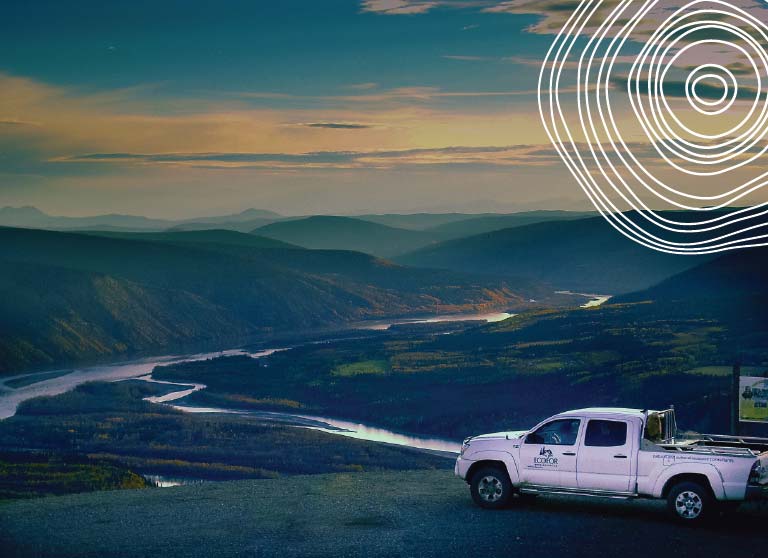 We are committed to maintaining strong and respectful working relations with First Nations and Indigenous peoples in the communities that we live and operate in. Our experience has shown us that working together and exchanging knowledge, ideas, and concerns fosters mutual understanding and respect, builds positive relations, and results in better projects.
Ecofor is a safety-first company. We are committed to creating and maintaining a safe work environment, no matter where we are. We believe that productivity without safety is unacceptable, and we compromise neither with our strong Health, Safety, and Environment program.
We provide practical and effective management solutions towards the protection of our natural, environmental, and cultural resources. We guide our clients through the maze of legislative and regulatory requirements. This gives them the knowledge that they need to facilitate development in a manner that is timely, responsible, minimal in impact, and compliant.
Ecofor is proud to be locally owned and operated.